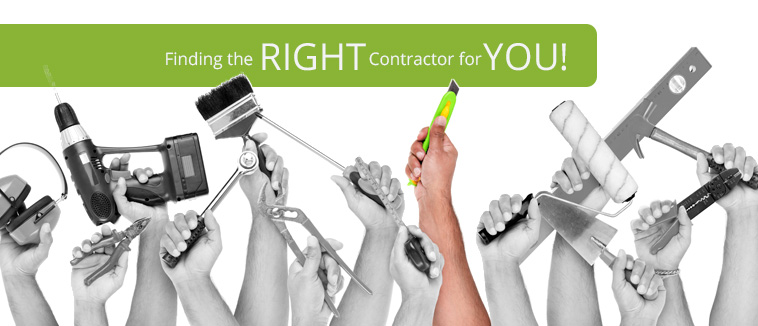 Whether youʻre working on a new remodel project or starting from scratch with an entirely new pre-packaged home, youʻll need a contractor to help do the work. As a licensed contractor who is a member of the HPM Better Builders Directory, we know that finding a contractor can be hard work and often times stressful for people looking to start new projects. Here are some of the tips we suggest for new clients  (and old) for finding the contractor that fits your needs:
1 – Slow down
This project, be it small or large, is something that youʻll potentially be living with for years to come. That being said, take your time in finding a contractor that is exactly what you need for the task at hand.
2 – Ask a friend (Get a referral)
Our company, based on the Big Island of Hawaii, gets a lot of our business from word-of-mouth referrals from past clients and clients who continue to use our contracting serves. Itʻs always best to check with a neighbor or friend who recently did some construction work and enjoyed their experience!
3 – Check out their truck
This one might not seem as unusual as you might think. Your contractor should have a truck that is clean and organized. If that is the type of project you prefer, it is likely that that is what you will get. A contractorʻs truck is a reflection of their working style and should be up to your standard!
4 – Get several estimates
While the lowest bid might spark your frugal side, weʻre a fan of the adage "You get what you pay for!" Sometimes the lowest bid is the best choice in terms of prices, time estimates and overall numbers, itʻs up to you to make sure youʻre getting from them, the contractors, what you need and expect!
5 – Hire locally
This one seems like an obvious choice, especially when thinking of jobs on our island. This boils down to the same concept of "You get what you pay for!" A person or company, like ours, is not only familiar with the cultural landscape of an area, but more importantly we know our code! A person from off-island or even from the mainland might quote you a GREAT price, but may not know the ins and outs of Hawaii building code!
While there is MUCH more that needs to be considered in finding a contractor, these tips will help you get on the right track to finding the right contractor for your project!